You are probably sick of seeing me wearing this, my Havana Balenciaga Moto Jacket lol
BUT, for the amount of $$ I put into this, I have to wear it as often as possible (whenever it is not raining lol).
I paired it with a bright colour Love Quotes scarf in the colour Mango!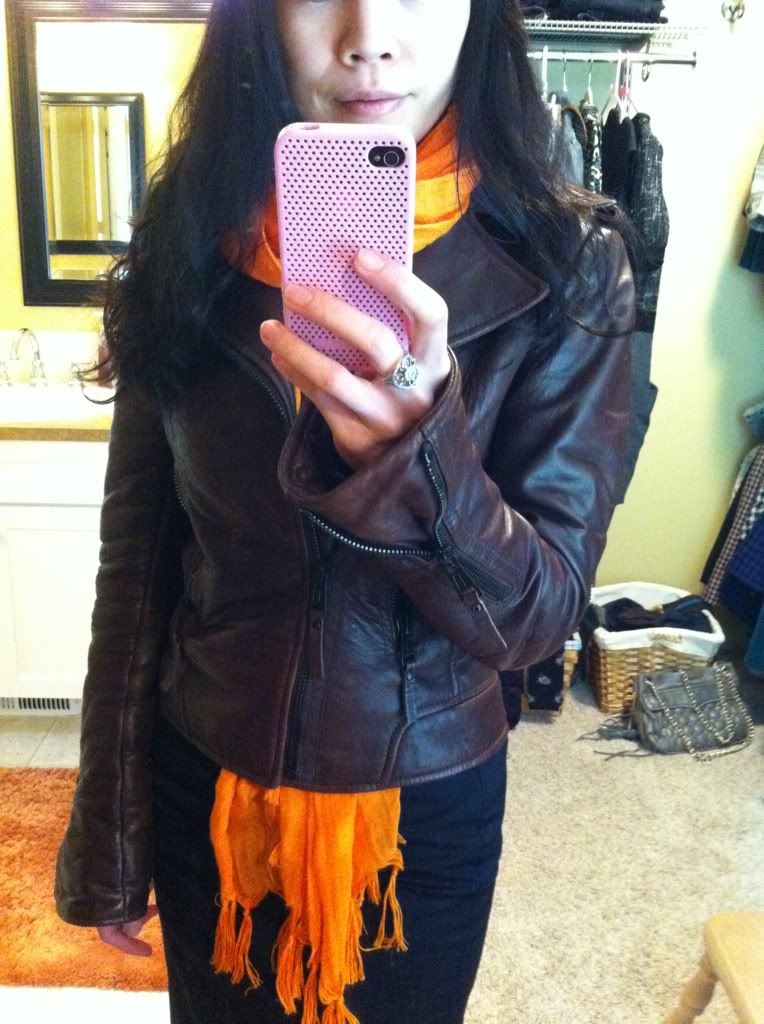 I will be working on getting my future pictures taken OUTDOOR, more "action shot" style. I will be trying. I am sick of seeing myself standing in front of my closet mirror too haha.