I love pairing outfits with different colour scarves! I recently got this beautiful True Love Quotes scarf from Zappos (It went on sale so I snatched it instantly). I have always have a thing for anything red. This makes my thrid Love Quotes scarf! They are not too bulky, long and have great colour sturation so it makes outfits pairing very easy (plus it keeps me warm of course).
Pictures were taken near the famous
Pearl District
near downtown Portland. Enjoy the rest of your week everyone!
Balenciaga
motocycle jacket in
Havana
Love Quotes
scarf in
True Love
from
Zappos
DV by
Dolce Vita
black suede booties from
Endless
Bag by
Rebecca Minkoff Covet
in Cheetah hair from
Endless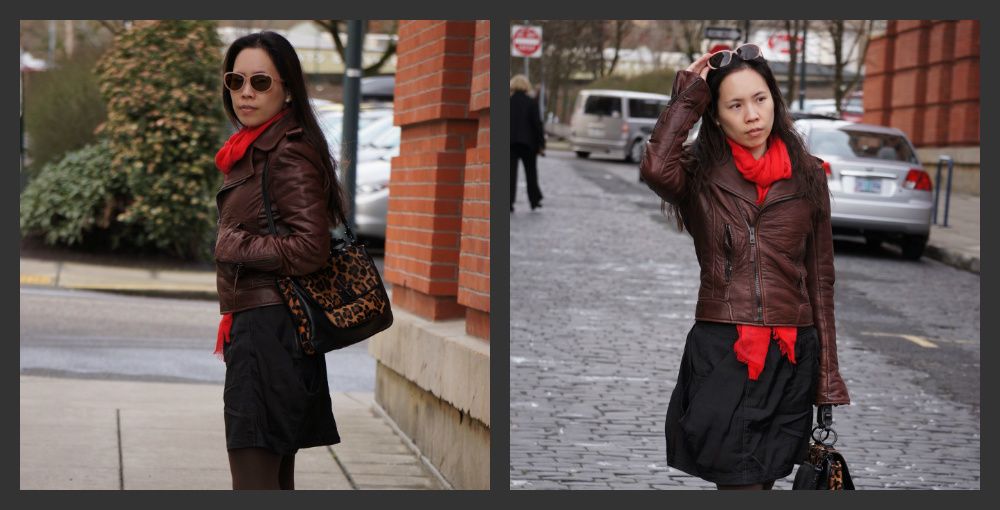 Thank you for reading!
xxx