Let's take a break from my holiday pictures! Honestly there weren't too many "fashion' factor in them lol. My "I am banned" came a bit earlier this year because of this investment piece I bought. Let me explain, I already owned one in the most lovely colour, why do I NEED another one? Because it is THAT amazing and I found myself wearing the one a lot during our long winter cold months!
So I broke down, contacted Erica at
HgBags
and got myself a Balenciaga
Black Moto Jacket
with the hot silver hw!!!
It is summer here but I didn't care. I had to try it on. I layered a thin cotton dress with leggings underneath. What do you think?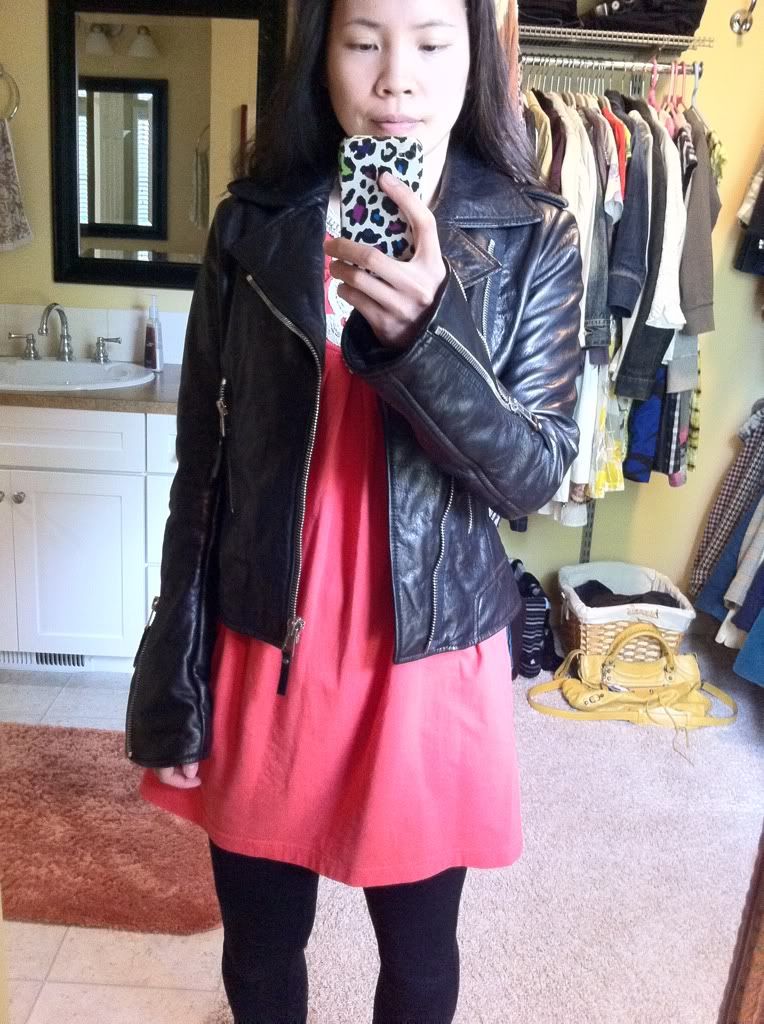 And here it is zipper. Alot of the girls don't wear the jacket zipped but I think it looks more edgy zipper especially if I pair it with a colour scarf!
My poor
Moutard Velo
is all flatten out in the background lol. I took her out so I will be using her in the next coming weekdays!
Have a great rest of the weekend everyone!