I realized summer here is very short so I am determined to wear as many dressess/skirts as possible!
Today I am pairing my tulip shaped yellow dress, with not one but TWO different purses. Who says a girl can have too many purses? They obviously don't know where to shop and what to buy lol
First bag
Balenciaga Velo
with RH in Moutard from 2010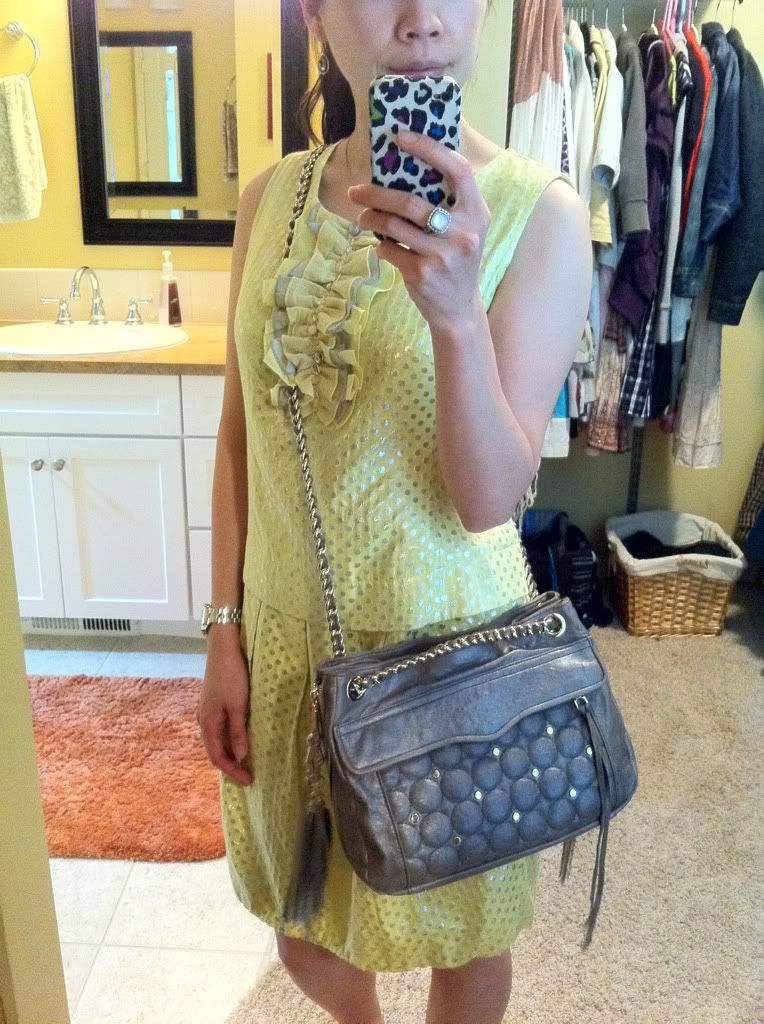 Second bag is Rebecca Minkoff Quilted Swing in Gray.
Have a great weekend everyone :)