In the begining of this summer, I wanted to put some subtle reddish brown highlights on my hair. I tried someone new, a recommendation even from a friend and the result was...not entireley what I was expecting. I lived with it through summer (the highlights were VERY light, almost yellow) and now the weather is changing so I have decided to make a small change for the upcoming cooler temperature. By the way, I had my hair done at
Dosha
at the Glisan location and my stylist was Anna. She recommended a "colour wash" to darken my overly yellow highlights and I really really like it!
I am wearing very casual cloths today, almost new jewlery (just my beloved Cartier Roadster watch) and my Vif Rogue Purse. How do you like my newly improved highlights?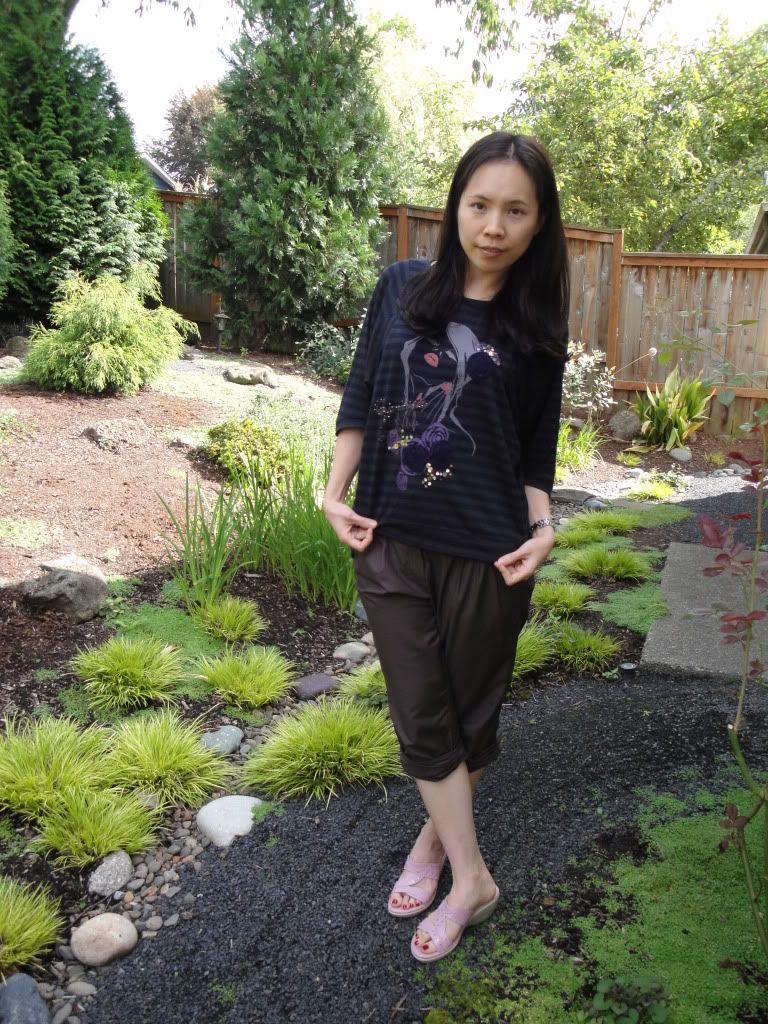 It's my day off today. Hope everyone is having a good week.
I will be heading south to the sunny So. Cal this weekend for some sport tournament. More exciting pictures and news to come!