Last week, we bought ourselves a new "toy". Our first semi-professional camera, the Sony NEX5N! It came with it's own lens but we are already thinking about getting another one in the near future for better telescopic/focusing ability.
Anyway, we took our new toy out today on a hot humid late summer weekend and played around with it. I initially wore a cropped top and cargo pants, but got too hot so I changed into my ultimate to go H&M summer dress. My trusty Balenciaga City came out to play with me along with my YSL Arty Ring in Lapis :)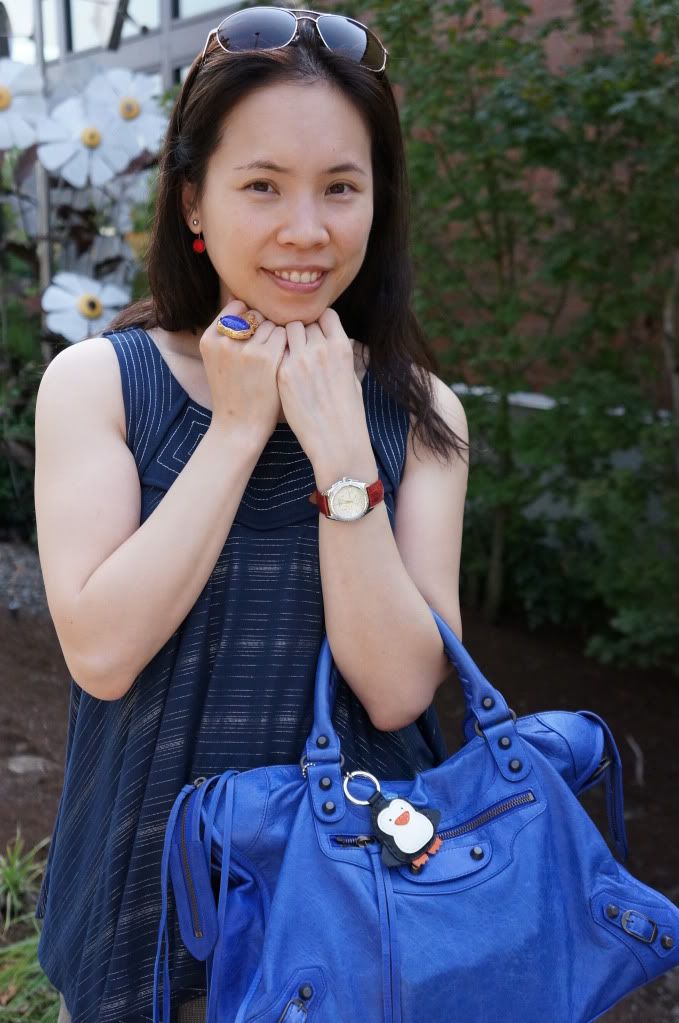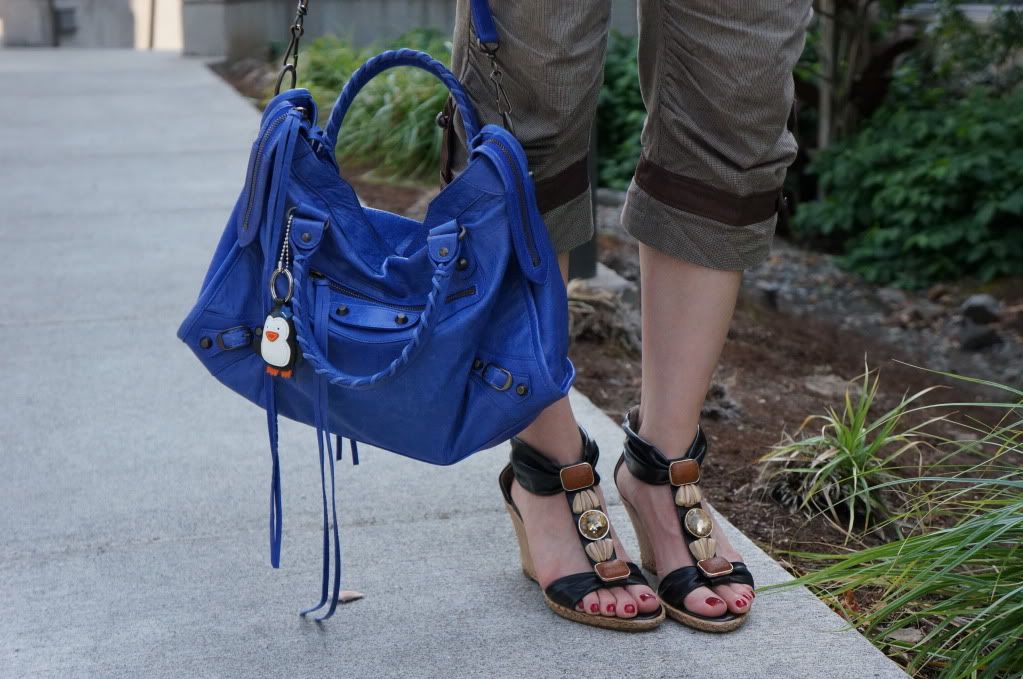 Changed to H&M summer dress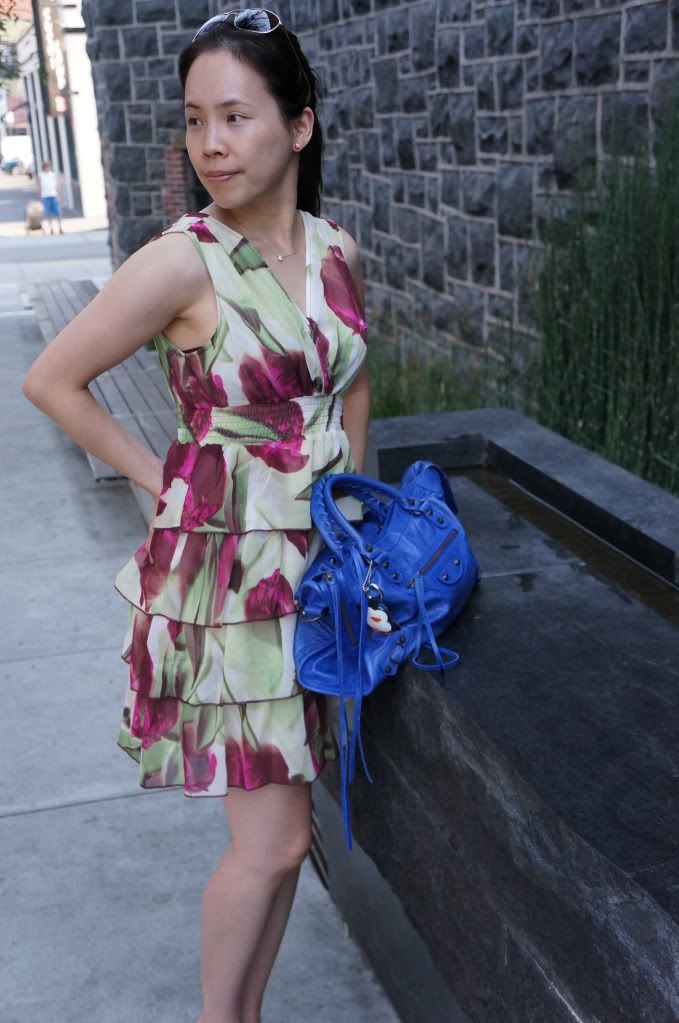 We had supper healthy yogi lunch at
Yoga Pearl
in down town Peral District in Portland. We ordered wakame salad bowl and ginger and apple carrot juice. I felt like a horse after eating this lol.
Hope everyone had a great weekend!