Sorry for the MIA. I was out of town for a sport tournament this past weekend so hence the lack of photographs.
You saw from the last post I recently acquired the famous Orange Brule Balenciaga RH City from
Erica
. I have carried her a few times and the leather is starting to break in nicely!
It's a cool windy Monday. I did not get a chance to take any pictures all day only to spare the last few mintues of the sunlight at the end before we were forced to run to our car when the rain rolled in.
I am wearing
, Diane von Furstenberg
wrap dress I bought from
Nordstrom
a few years ago. I paired it with a western inspired low ride boots and black leggings.
Sigh, I guess summer IS officially over!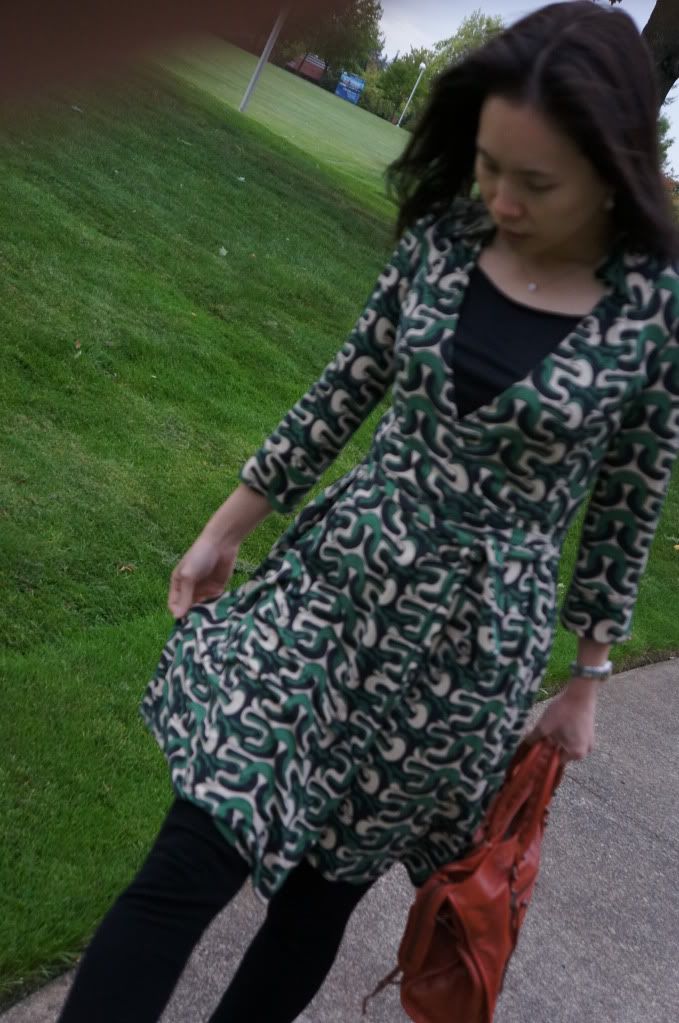 (opps, photographer man's finger is in the way lol)