Merry Christmas everyone. It's Christmas morning and I decided to do a pairing of all the goodies I have been getting since the begining of December! You see, my birthday is in December so is Christmas! I always just get one combined gift from family/friends/DH because the two occasions are so close.
This year, I decided to treat myself and got a few things for myself. Thanks to my friend who is also my bag soulmate. She introduced me (bad influence actually haha) to
Endless
. Free shipping and return and always with GREAT prices and promotion!
I am wearing:
CK fuax chinchilla fur coat (gift from DH) from
Macy's
Levi's
ID Curve skinny jeans in dark charcol (gift from mum)
DV by Dolce Vita
from the boots sale on Endless
Pink quartz and brass cocktail ring from
HSN
(check out their designer silver gallery. My best source for inexpensive and gorgeous big rings)
Rebecca Minkoff
cheetah Covet bag from Endless
This bag is so cute! Everytime I wear it, I feel like I am carrying a little kitten with me. My bag soulmate was the one that convinced me on this cutie! Thanks "A"!!
I am also wearing a cheetah print cotton hoodie underneath the fur coat. Casual mixed with "glam" :)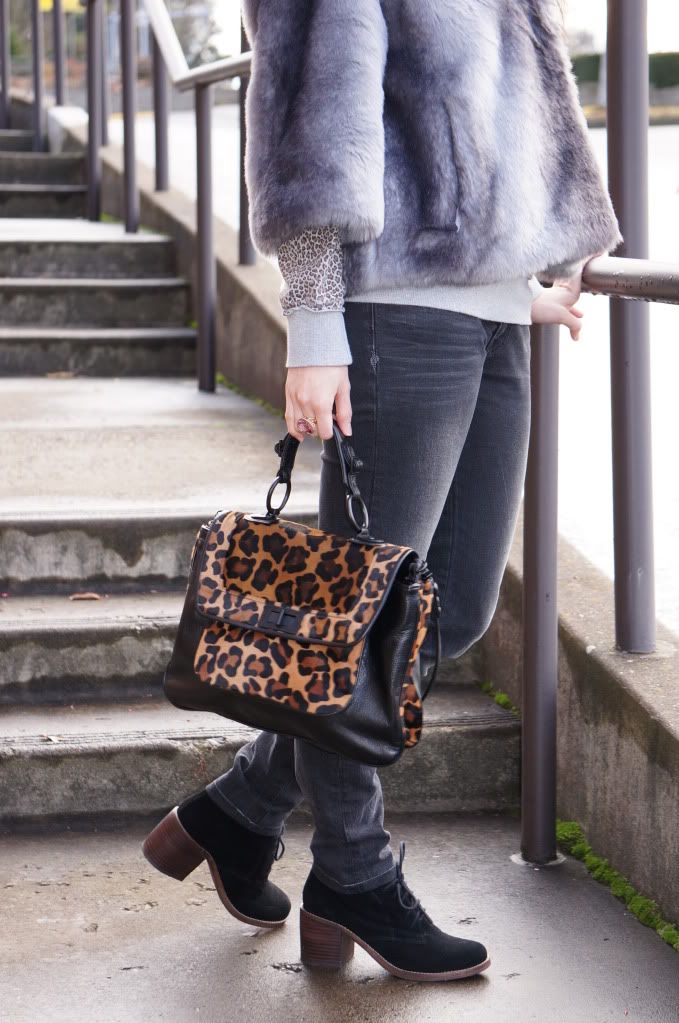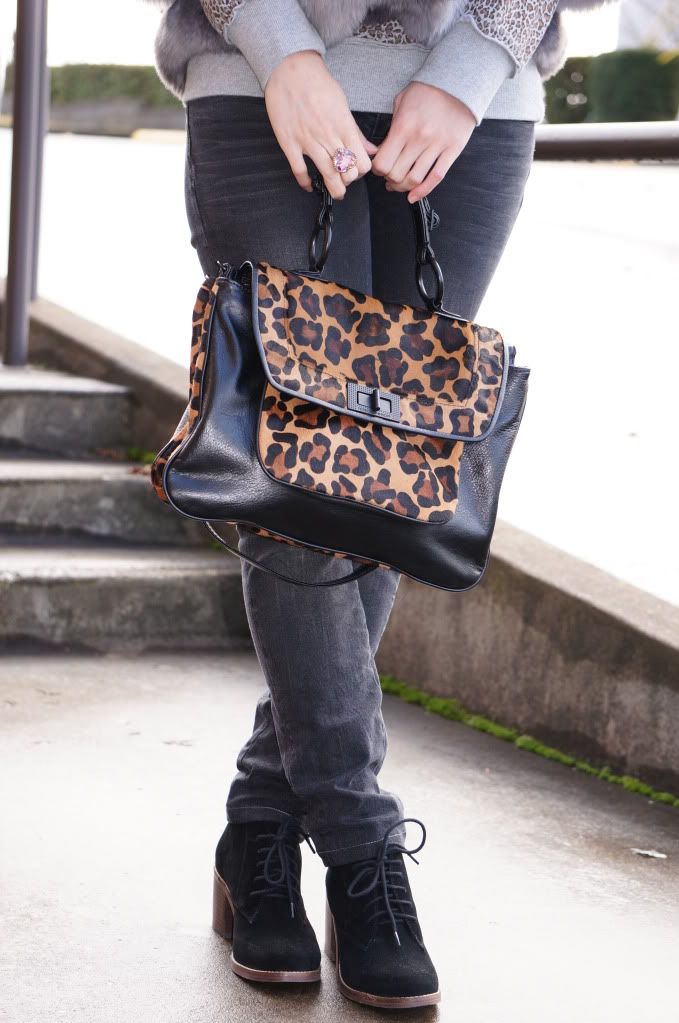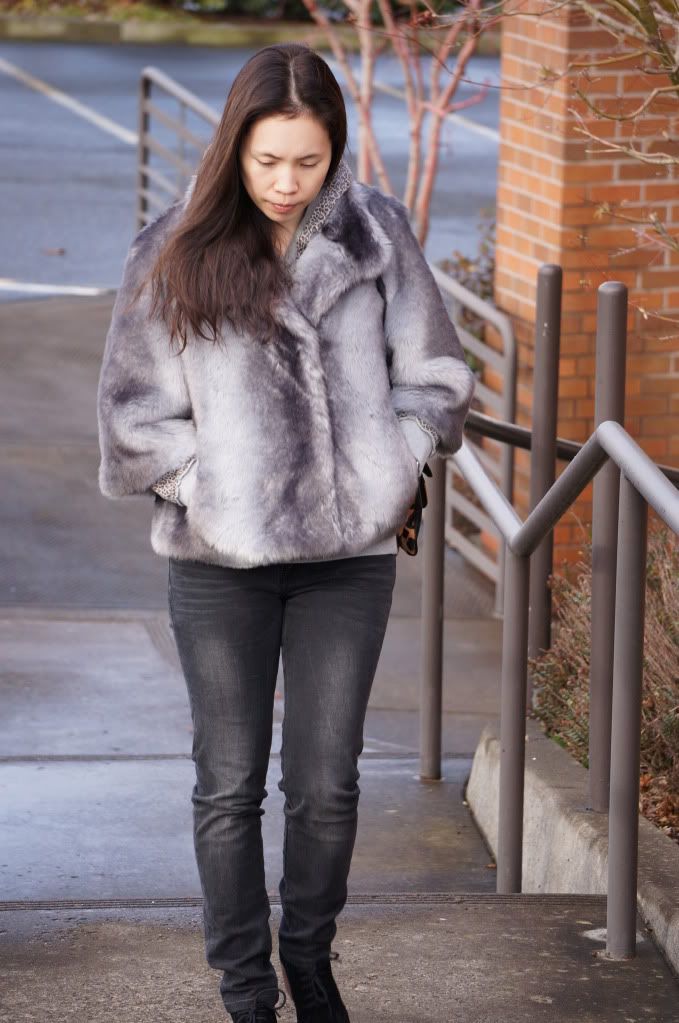 Opps, sorry about the funny face haha (it was very cold)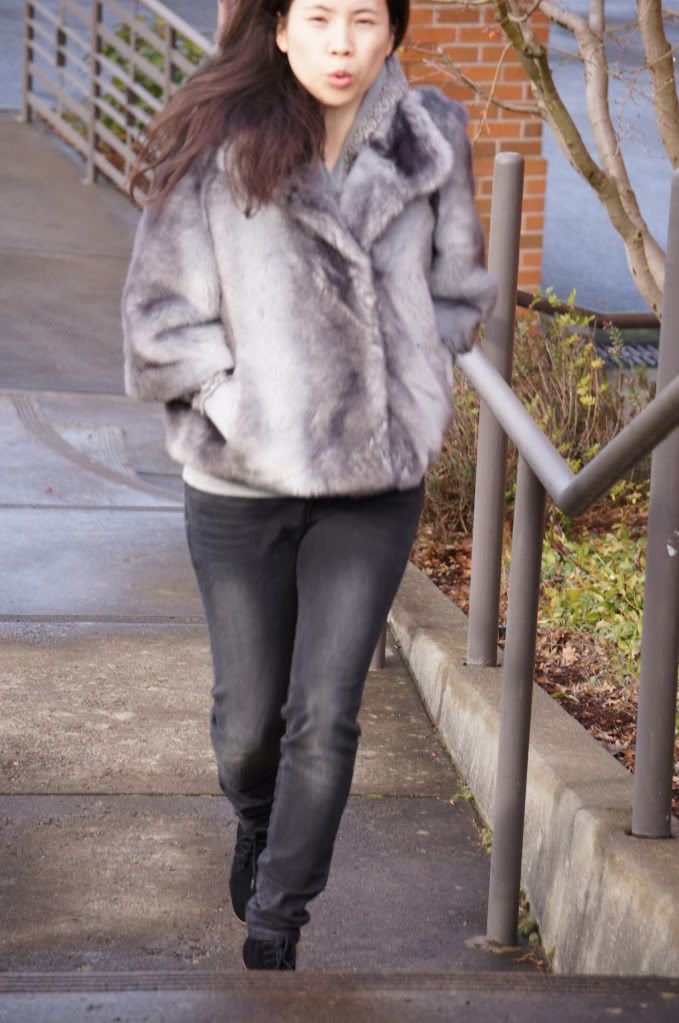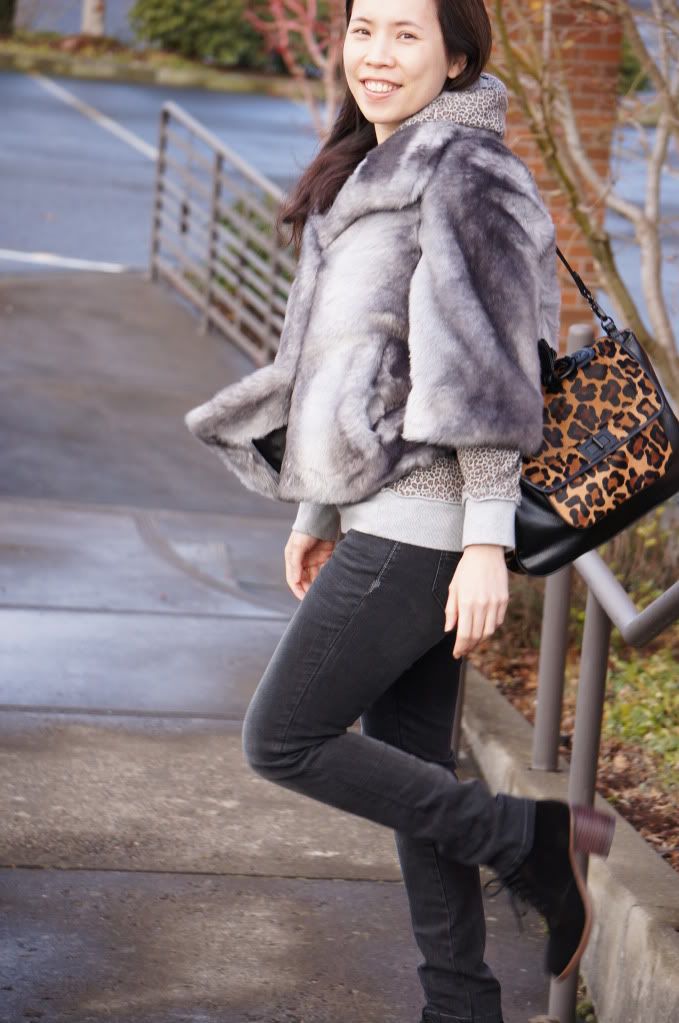 Lastly, a close look at the Cheetah! Love it! Have a great rest of your Christmas Day!