Happy New Year everyone! It feels odd to have New Year falls on a Sunday! It's not raining outside so we decided to do some outdoor shots. I am still wearing the same Balenciaga Anthracite City with RGGH (seen in the last post). Scarf is by
Alexander McQueen
from Saks, birthday pressie from DH. YSL Arty rng with gunmetal HW from Saks.
The rest of the outfit is all from mum! Jeans and plaid shirt are both from
Something
, a Japanese jean and casual wear line ;)
Hope 2012 brings lots of joy and health to everyone!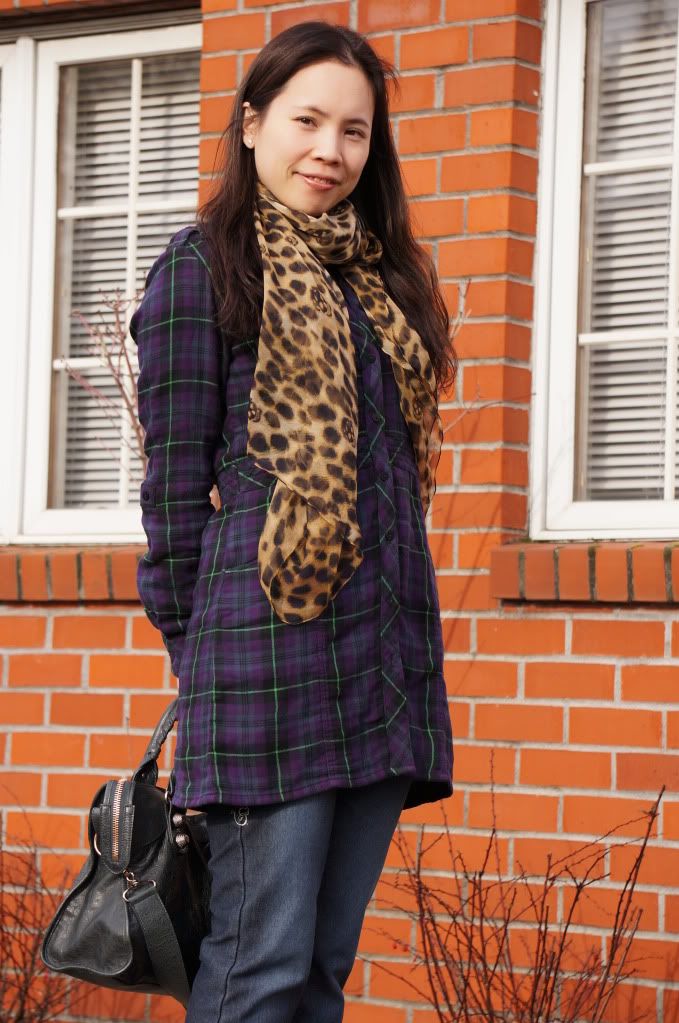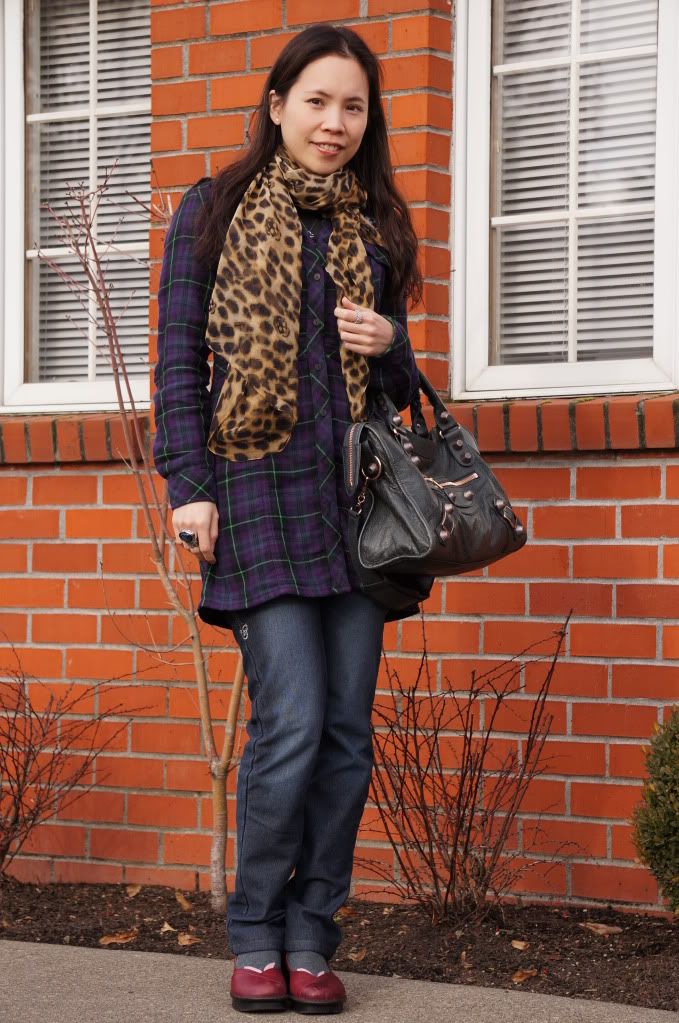 Trying to be creative with the wind haha
Lunch at a local burger joint
Deschutes Brewery
(yummy yummy). Ate too fast did not take any pictures of the food :<
New bear iphone4 cover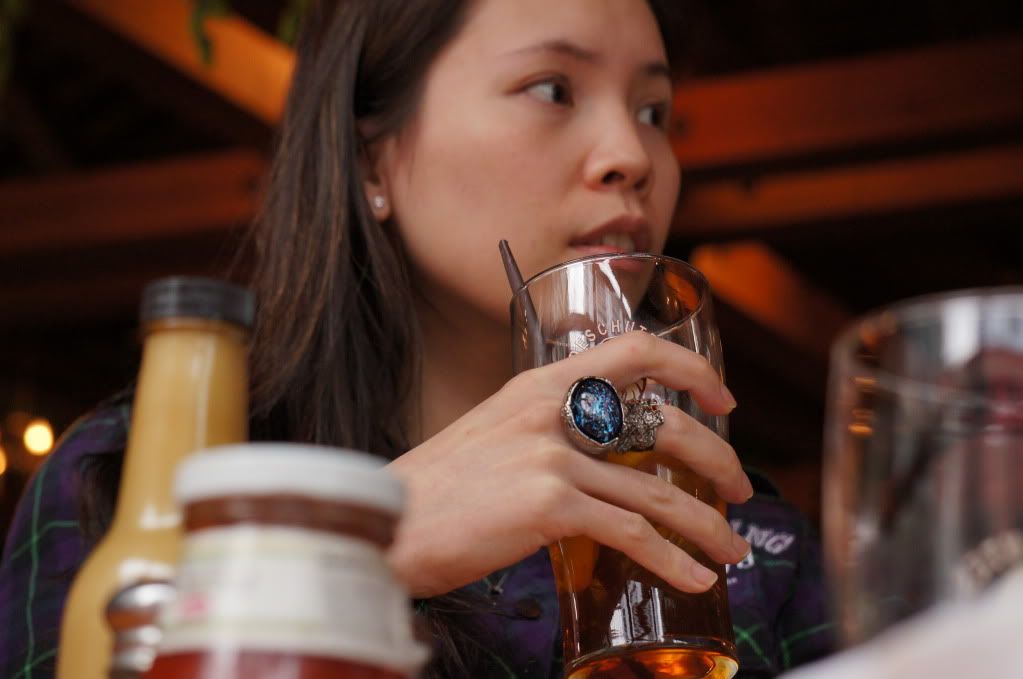 Have a great rest of your New Year Day!