Sunday is my absolutely favourite day of the week! I can wake up late, lounge around the house, no need to worry or stress about anything work related! We went out to have branch and found this cute little spot near the cafe for some blog worthy pictures! I am wearing faux fur best and leather-like shinny short skirt.
My ankle/heel is still a bit sore so I wore flats and packed my heels in the car for modelling shots lol Most of my outfit is from overseas so I don't have reference for you, sorry.
My cute butterfly purple stocking however is from
Anna Sui
, bag is
Balenciaga
Purse style in Vif Rouge and sunnies from
Lindberg
(the most comfortable and worthwhile sunglassess). Earrings are Honora from
QVC
and necklace is
Tiffany
(first BD present from DH).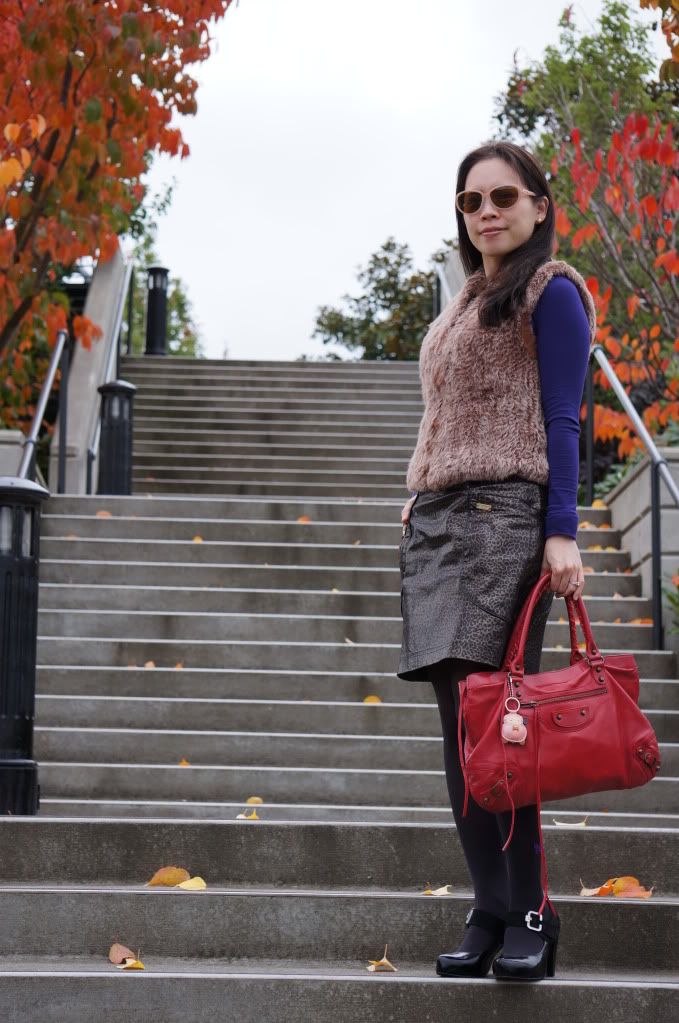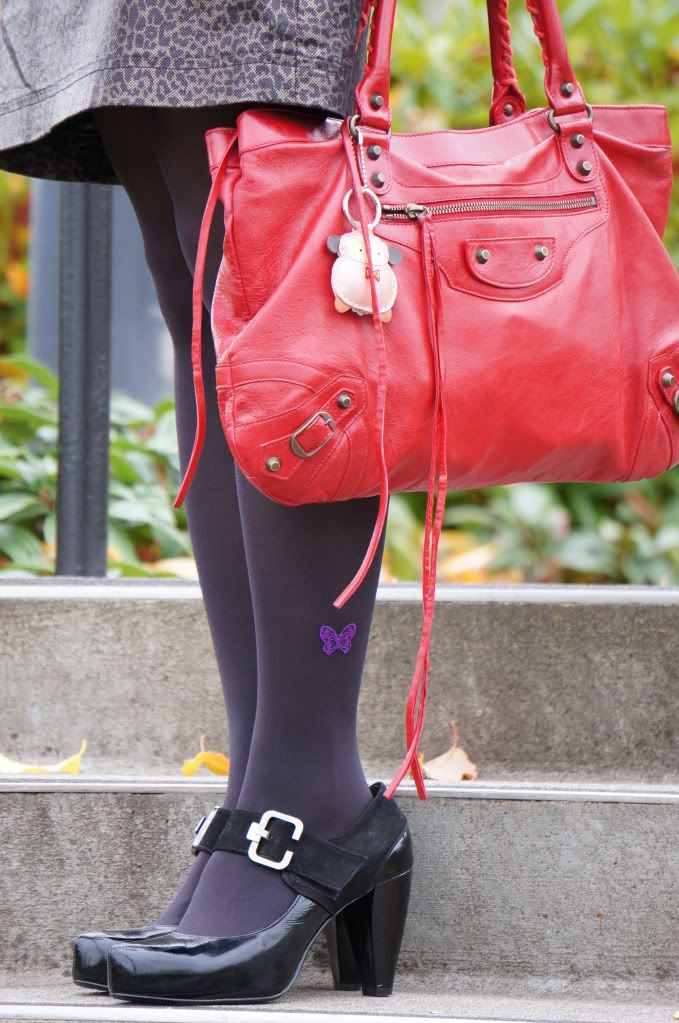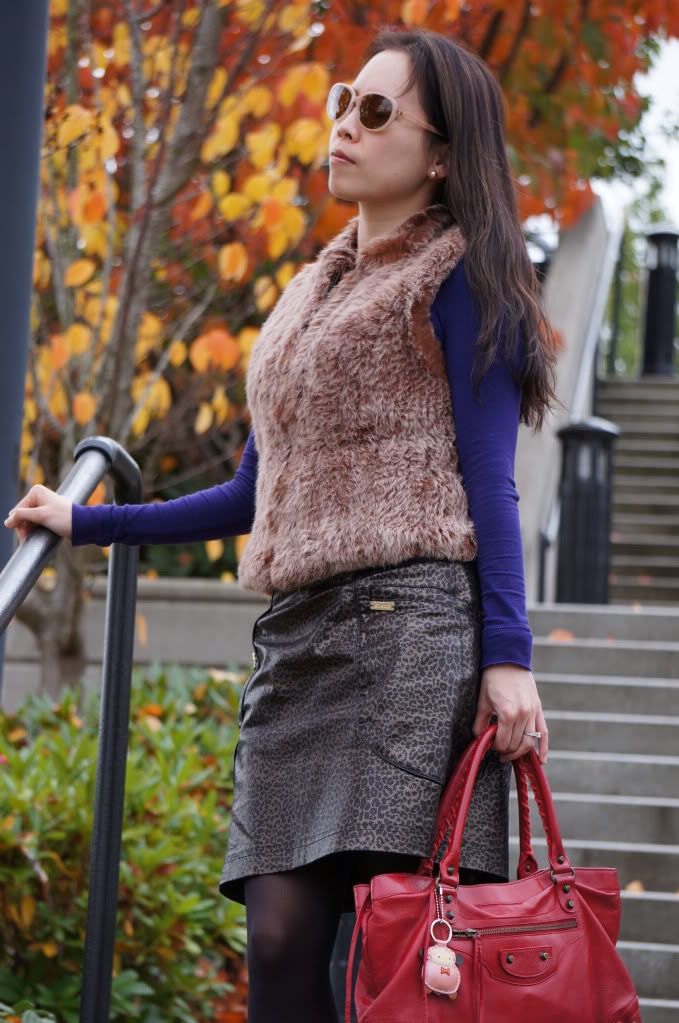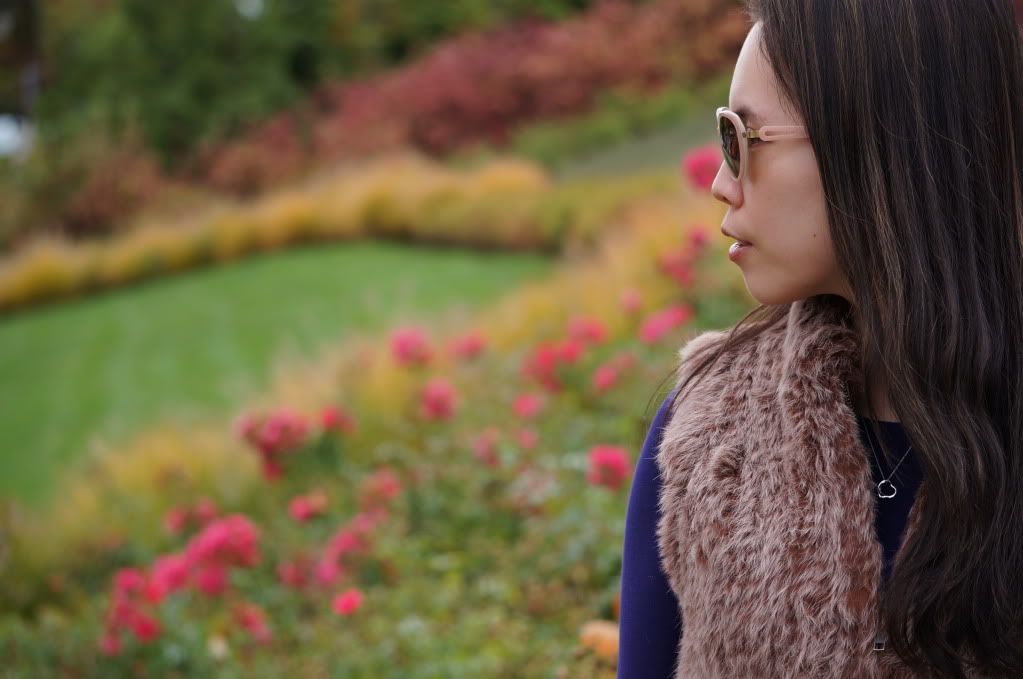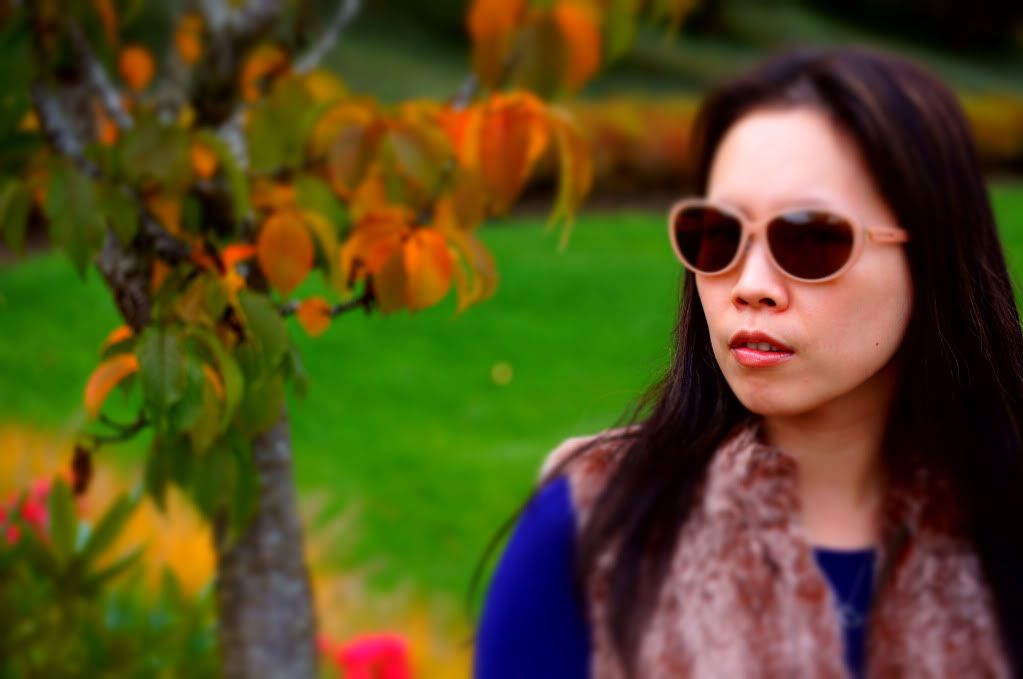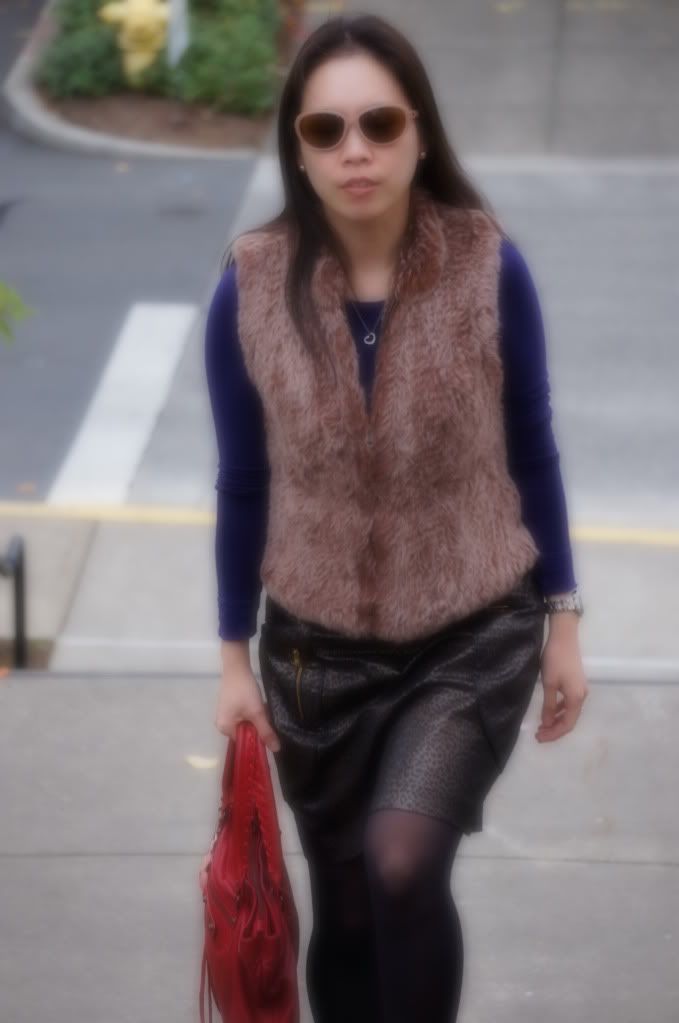 Cute ducks at the nearby pond :)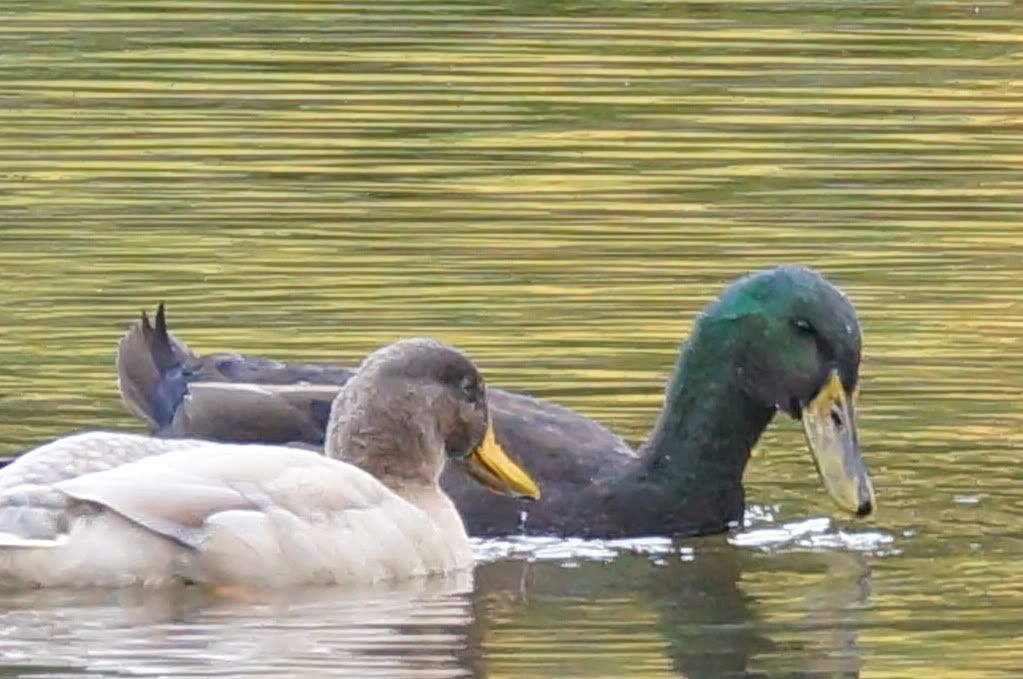 Hope you are having a wonderful Sunday :)