Photographer man got himself a new lens, he waited over a month for it to arrive and it's finally here today! We headed out to a nearby trail this afternoon. It's an unusually warm October (I am NOT complaining) with lots of warm vitamin D outside. I was not dressed for blog pictures but we decided to do some for the blog anyway.
I am wearing my comfy
Lululemon
scuba jacket in this bright ocean colour. I paired it with my broken in Hudson jeans and sunny
Balenciaga Velo
in the yummy Moutard colour! Can't say enough about Lululemon, they make THE most comfy casual wear! Sunnies are new from
Lindberg.
Panoramic view of what is surrounding us! Isn't it beautiful?
Ok, here comes the NW trail, this is what I was referring to as very Twilight-ish lol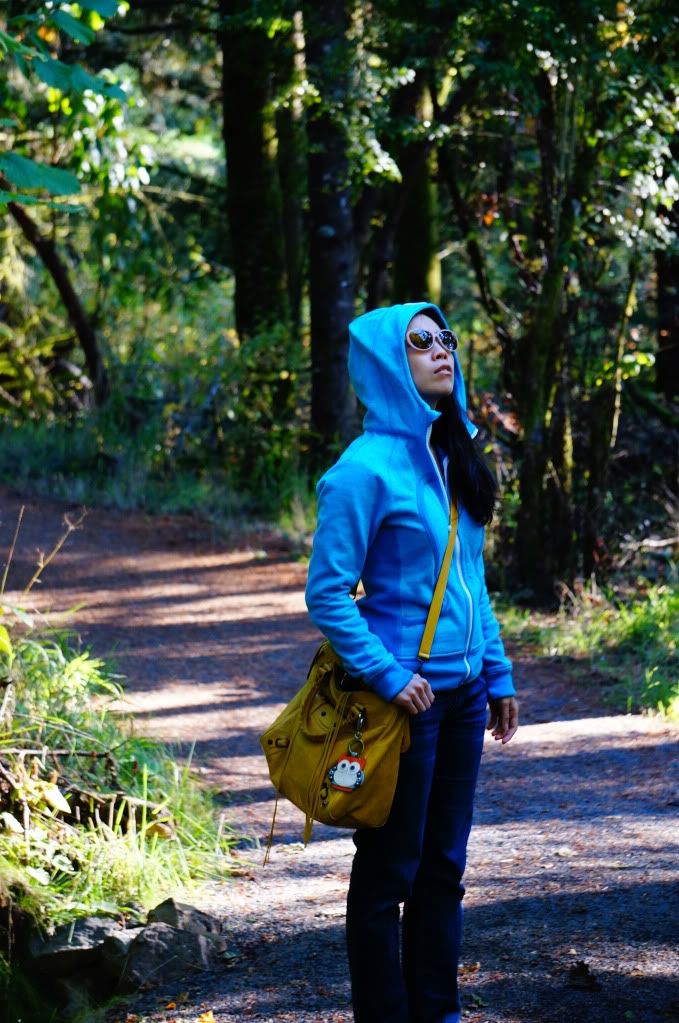 I can't wait for Breaking Dawn part 1 to come out next month! :)