It's getting COLD and wet (sigh) were not really in the mood of taking pictures on this uneventful Friday afternoon but drove pass by this little park (called the Little Peoples Park) and saw the gorgeous golden leaves. Fell in love!! Stopped the car and quickly snapped some pictures (focus on the beautiful leaves NOT me haha) and ran back to the car as it started to POUR.
Outfits are mostly from overseas but scarf is
Love Quotes
from
Shopbop
. Boots are
Dolce Vita
and bag is
Balenciaga City
in stardust noir from
Neiman Marcus
limited edition. Ring is
YSL
arty ring.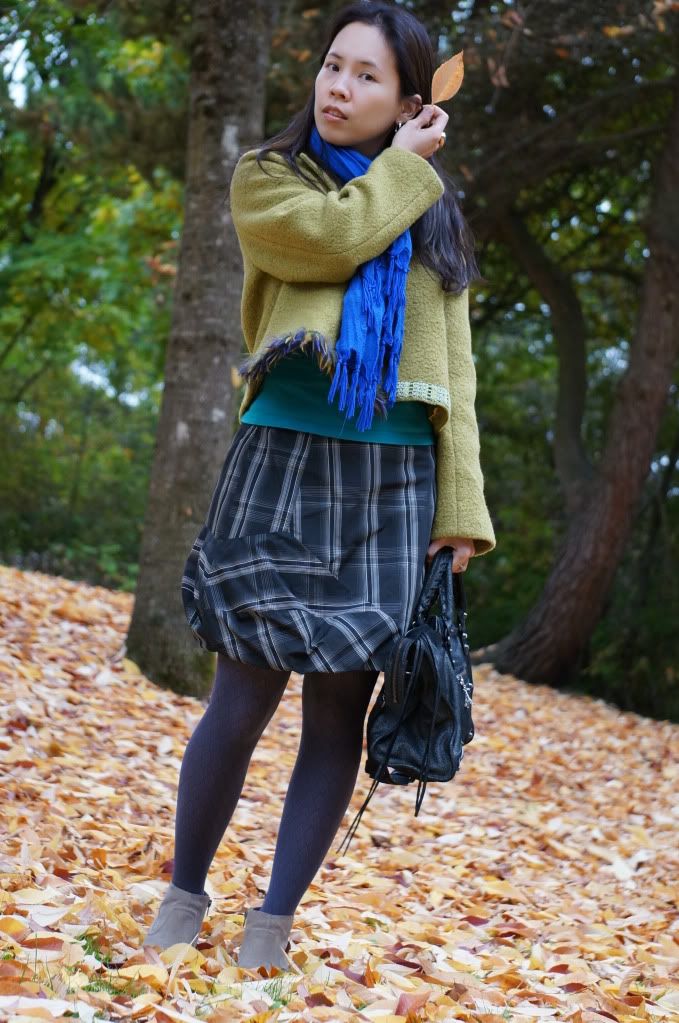 And this last picture kind of show my highlights. I just had my roots re-done so hopefully the colour looks natural :)